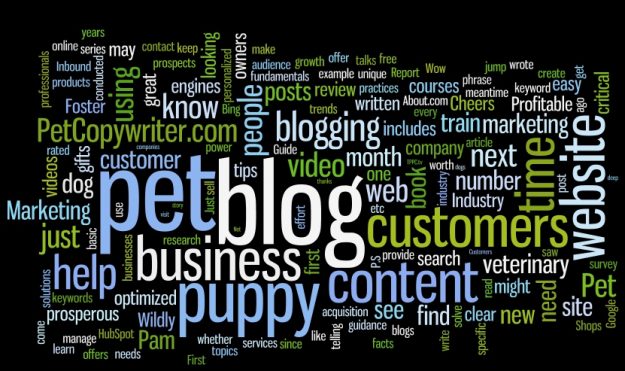 Recently a colleague made me aware of a really fun little online tool called Wordle. The Wordle website describes itself as "generating 'word clouds' from text that you provide. The clouds give greater prominence to words that appear more frequently in the source text."
Now, what makes Wordle an excellent tool for your pet website content (especially blogs) — is you can see if your content is using words that focus on what your customers need, or if the words are all about you.
Too many websites talk about how great they are or how fantastic their products are. Ideally, your pet website content should always be about the solutions your prospects or customers are seeking.
And don't forget to include those keywords that match what people are using in Google and other search engines to find you.
Here's how Wordle can help you determine how you're doing along those lines.